Eel farming in China



In 2021, China's eel farming area exceeded 10,000 hectares, its aquaculture output was 213,800 tons, and its exports were 159,700 tons, making China the world's largest producer of eel farming and raw material supplier of eel products.
The total output of eel farming in China (mainly American eel and Japanese eel) ranks first in the world, accounting for about 70% of the world's total output. Eels are mainly exported to Japan, South Korea, Southeast Asia, Europe, the United States and Canada and other countries and regions.
Eel farming in China is mainly concentrated in guangdong, Fujian, Jiangsu, Zhejiang and other coastal provinces, and has formed an export-oriented industry integrating eel seedling cultivation, adult eel breeding, feed production, roasted eel and eel by-product processing, and export.
Our eel farm
Eelpro Co., Ltd aims to provide the best quality unagi eels worldwide, to ensure the flavor of unagi eels, we have invested a lot to start a super large eel farm.
Total 44,000,000.00 square meter aquaculture center has been established by us in Zhejiang, Jiangsu, Guangdong and Fujian province, meanwhile we also have 80,000,000.00 cooperative farming base in Chinese costal area.
The system of "Green aquaculture、Ecological aquaculture、Scientific aquaculture"has been established according to HACCP and ISO9001 to guarantee that our live eel raw material is safe、good and stable.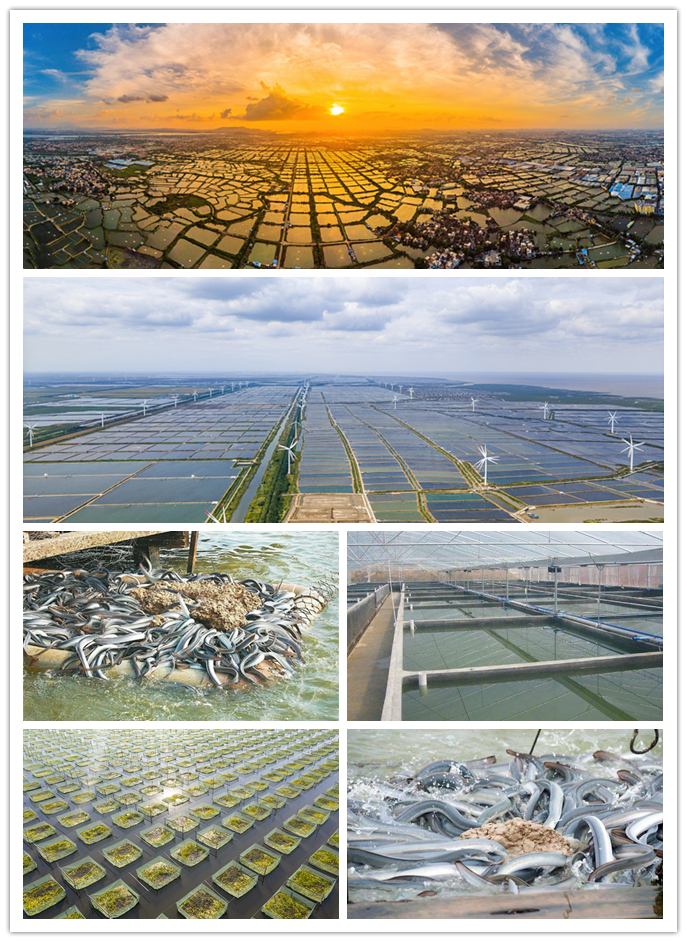 ● The pond layout must meet the standard of documents 681, and the cultivation density must be proper.
● The farming environment must meet the standard of GB/T18407 (The environment requirement of agricultural products and seafood)
● The farming water must meet the standard of GB11607-89 (Fishery water standard) The ecological farming mode is conducted and the water quality is tested on regular.
● The feed must be provided by feed factory which has been registered in the inspection and quarantine institutions.
● No forbidden drug is kept or used. All the medicine must declare clearly the active ingredients and approval certificate No.
● The environment、sunshine light 、weather、and feeding and also different kind of farming skill must be studied and improved to guarantee that the live eel grow up properly.