The eel export
We are a group company focus on freshwater eel farming and processing in China since 1993.
We mainly produces and sells frozen roasted eel and its value added products, such as frozen roasted eel slice etc, with an annual production capacity of 5000 tons. 60% of our products are sold to Japan, The United States and Europe, and about 40% are sold to domestic market, Southeast Asia, Hong Kong, Macao and enjoying a good reputation in foreign markets.
Meanwhile we have been exporting live eel to Japan and South Korea continuously.
Eel laboratory equipment
In order to ensure the quality and flavor of the eel product, we have invested more than 20 million RMB to establish an eel joint testing center covering an area of 330 square meters in 2003.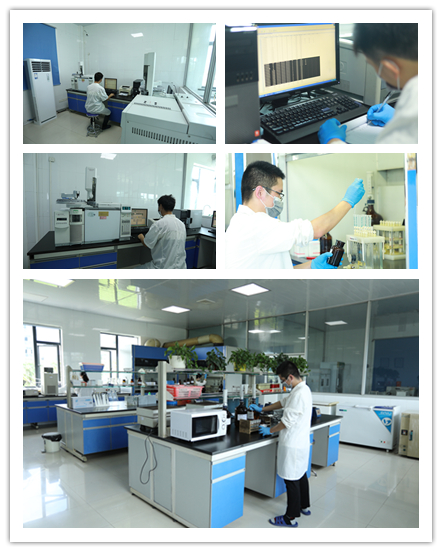 Our own independent quality management center was established to improve the "food safety management system" and "eel product quality safety control and traceability system" in accordance with HACCP regulations, ISO9001 quality management system and EU registration management requirements. There are a number of professional testing equipment which are imperative to test microbiological and sensory characteristics of the product by professional technical personnel.
Eel quality control
It including but not limited to 2 sets of liquid chromatography-tandem mass spectrometer, 2 sets of GMS, 2 sets of AGILENT1100 liquid chromatography and other imported advanced equipment to meet the testing requirements.
The detection of agricultural residues, drug residues up to 92 items. The detection capacity is at the advanced international level.
The professional analyst will test each batch of product before、during and after production according to the specific testing standard. Besides, Quality Traceability and recall system is also established.
The batch number system is recorded through breeding and production process to ensure product safety.
No.

Equipment

Model

Manufacturer

Quantity

Purchasing date

Supervisor

1

Ultrasonic

cleaning instrument

AS5150A

TIAN JIN AUTOMATIC SCIENCE INSTRUMENT CO., LTD

1

2007.04

Liuyanbing

2

Ultra-pure Water Purifiers

MILLI-Q

Merkmillipore

1

2007.08

Liuyanbing

3

High-speed centrifuge

TG16

Changsha Yingtai Instrument Co., Ltd

1

2018.09

Liuyanbing

4

High speed freezing centrifuge

TGL-16M

Changsha Yingtai Instrument Co., Ltd

1

2010.09

Liuyanbing

5

Low-speed centrifuge

TDL-5-A

Shanghai Anting Scientific Instrument Co., LTD

1

2011.03

Liuyanbing

6

UPLC

WATERS UPLC

WATERS

1

2006.07

Liuyanbing

7

Triple quadrupole mass spectrometer

WATERS Quattro Premier Xe

WATERS

1

2006.07

Liuyanbing

8

HPLC

Agilent 1100

Agilent

1

2007.04

Liuyanbing

9

Triple quadrupole mass spectromete

Agilent 6410

Agilent

1

2006.07

Liuyanbing

10

Recycling water Vacuum pump

SHZ-Ⅲ

GONGYI SHI YUHUA INSTRUMENT CO., LTD

1

2017.09

Liuyanbing

11

Rotary Evaporators

Re-52AA

Shanghai Instrument Company

1

2007.07

Liuyanbing

12

Agilent GC-MS

Agilent 6890 5975B

Agilent

1

2006.07

Liuyanbing